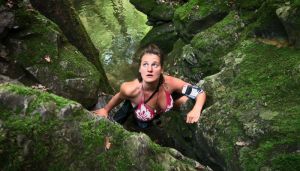 Elisa Eva Cappelli was born in Umbria (Italy) and then travelled all over in order to get a strong background in holistic field, western/eastern disciplines applied to the theatre training, with the largest vision to combine both in a medium-long term and especially use those tools for non-formal youth education.
She graduated in Eastern/Western Philosophy at the University of Siena (110 cum laude – Thesis discussion: Breathing in ancient greek, daoist and indian traditions with a detailed analysis of Wuqinxi, 5 animals qi gong) and has a Master degree in International Journalism at LUISS (Rome). She started as editor chief and then writer for movement and spirituality area for Cure-naturali.it, project started with Pietro Battistella, owner, project supervisor and good friend of hers.
Her theatre experience started in her own beloved village Spoleto with Anna Leonardi (Teodelapio School), continued with the choreographer Daniela Malusardi (La Fenice) and then straight converged into Odin Teatret (Holstebro, Denmark), where she studied the combination with action and text with Tage Larsen.
She's been part of the project called BODY, a trainer for trainer in Budapest about education in youth, disability, gender issues, nationality. She explored Theatre of Oppressed applied to youth non-formal education in Poland with the portoguese "curinga" Laure De Witte.
In 2012 she's been selected to for Edinburgh Fringe Festival in Spoleto where she performed with her company Stazioni filosofiche, a performance where philosophy of the body and anatomy of the soul merged together. In 2014 she've met the australian dramatic philosopher Narelle Arcidiacono and she's been introduced by her to dramatic philosophy for kids and adults.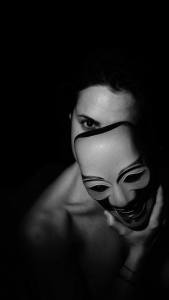 Her holistic seeking started thanks to PhD Giuseppe Cognetti at the university and at the Katharsis Laboratory where she was first learning then teaching daoist yoga and tai chi chuan. She continued studying at Moga Dao Institute in Santa Fe (New Mexico) with Sifu Zhenzan Dao and simultaneously studying Mindful Movement with her teacher Naomi Milne. She continued studying tai chi chuan (Chen style) with Master Claudio Bergamo in Rome (ITKA).
In 2014 she became a certified yoga and ayurvedic teacher at Ayuryoga SamYoga in Rome.
Her project is named Filo Fluido.
The aim of it is to bring awareness through eastern disciplines and open the possibility for self expression through theatre training. In Rome she is working with actors at Teatro Cassiopea directed by Tenerezza Fattori and with kids for the European project English Kitchen promoted by Re-Bike Altermobility.
She firmly believes that kids have to know about prana, qi, dynamic meditation, ancient taoist exercises inspired to animals or breathing exercise and know about their inner self through theatre training. The same for adults, working in order to get them back to a "sponge attitude" and a fearless approach.